Ancestral Pueblo Flutes from Broken Flute Cave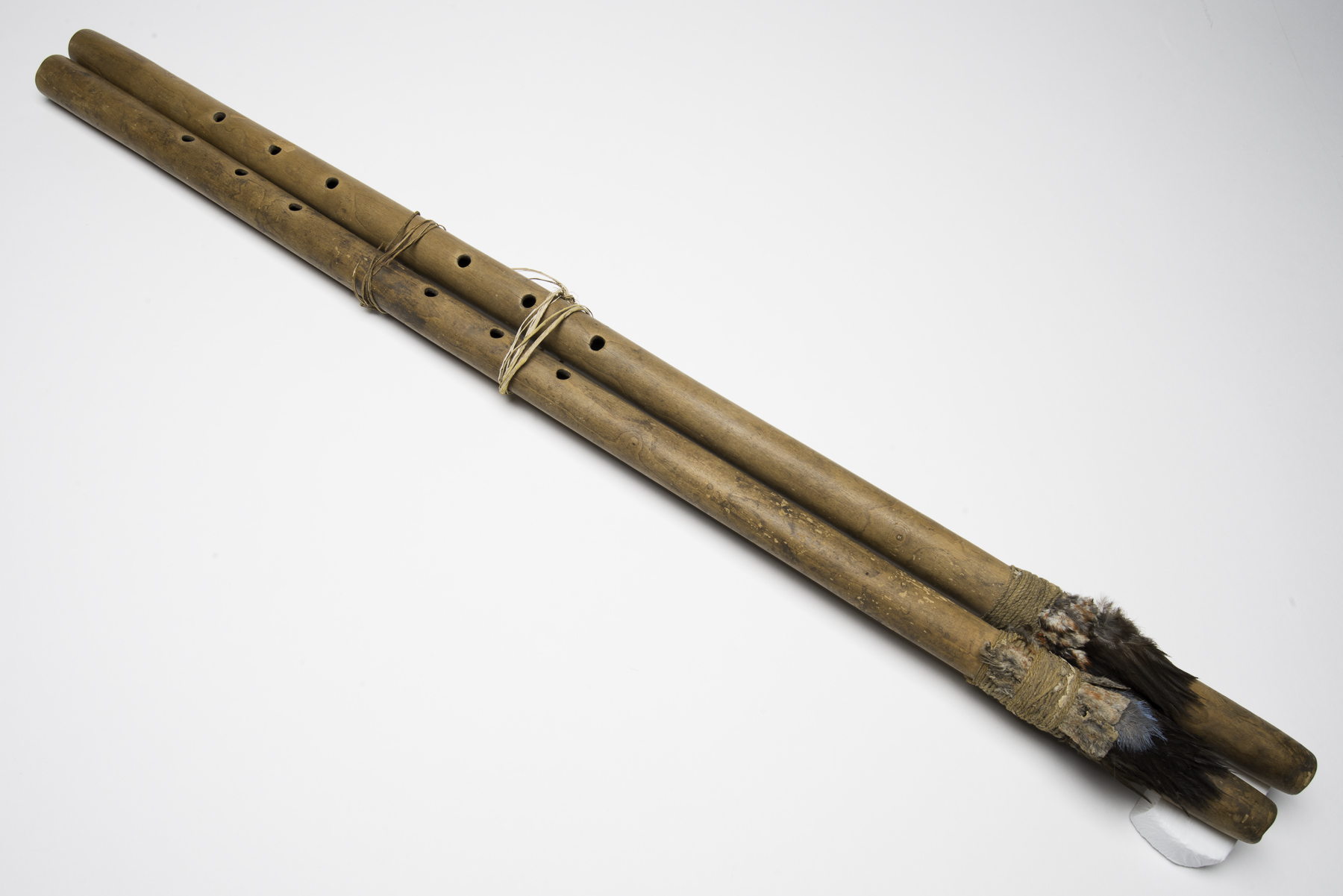 Ancestral Pueblo Flutes from Broken Flute Cave
In 1931, famed archaeologist Earl Halstead Morris (1889–1956, best known for his work at Aztec Ruins in northern New Mexico), then under the auspices of the Carnegie Institution in Washington, DC, led an expedition to northeastern Arizona. Morris and his team explored fifteen cliff dwellings in the Prayer Rock district of the Navajo Nation. Among the thousands of artifacts collected and documented, were four wooden flutes dated to 620–670 CE (Common Era=AD), which placed them in the Basketmaker III period. These flutes are, in fact, the oldest known wooden flutes yet discovered in North America. In honor of the rare and important artifacts, the cave in which they were discovered, the largest of the 15, is referred to as Broken Flute Cave. The Carnegie Institution transferred the flutes, along with the other artifacts from the expedition, to the Arizona State Museum in 1957.
Read about the flutes
Bakkegard, B. M., and E. A. Morris.
     "Seventh Century Flutes from Arizona." Ethnomusicology, vol. 5, no. 3, 1961, pp. 184–186. JSTOR, www.jstor.org/stable/924518
Morris, Elizabeth Ann.
     "Basketmaker Flutes from the Prayer Rock District, Arizona." American Antiquity, vol. 24, no. 4, 1959, pp. 406–411. JSTOR, www.jstor.org/stable/276601
Read about the area
Morris, Elizabeth Ann
   1980    Basketmaker Caves in the Prayer Rock District, Northeastern Arizona. Anthropological Papers of the University of Arizona No. 35.
   University of Arizona Press, Tucson.
Learn about how and of what A-13994-A and -B were made
Conservation Technical Report by Marilen Pool (2018)
About other objects from Broken Flute Cave
Hays-Gilpin, Kelley Ann, Ann Cordy Deegan, and Elizabeth Ann Morris 
   1998    Prehistoric Sandals from Northeastern Arizona: The Earl H. Morris and Ann Axtell Morris Research. Anthropological Papers of
   the University of Arizona No. 62. University of Arizona Press, Tucson.
More about Earl H. Morris
https://www.nps.gov/people/earl-morris.htm
https://www.cambridge.org/core/journals/american-antiquity/article/earl-halstead-morris-18891956/F329CFAB9DE6E64235B01FDEBFC74BFB
Note: Hover your mouse over the image to halt the slideshow.