Hopi Canteens
Hopi canteens with bulbous bellies and flat backs appear in the 1500s and were based on a Spanish canteen style that likely first was adapted by New Mexico Pueblo potters. By the 1870s, canteens of different sizes were being made for sale, often embellished with katsina faces that proved to be popular enhancements for the tourist trade.
Hopi women used large flat-backed canteens to bring water from springs at the bottom of the Hopi mesas to the villages on top.  Given the weight of a canteen full of water, the women would wrap the canteens with cloth that they would then tie around their shoulders, as the canteen lugs were not strong enough to provide the only support.
This canteen is one of ASM's most noteworthy Hopi canteens and is a donation from the Arizona Archaeological and Historical Society (AAHS) in 1917.  AAHS purchased it from the widow of Dr. Joshua Miller, a Phoenix physician. It was a gift to Miller from famed Hopi-Tewa potter Nampeyo, after he treated her eyes for trachoma, a condition that eventually led to her blindness.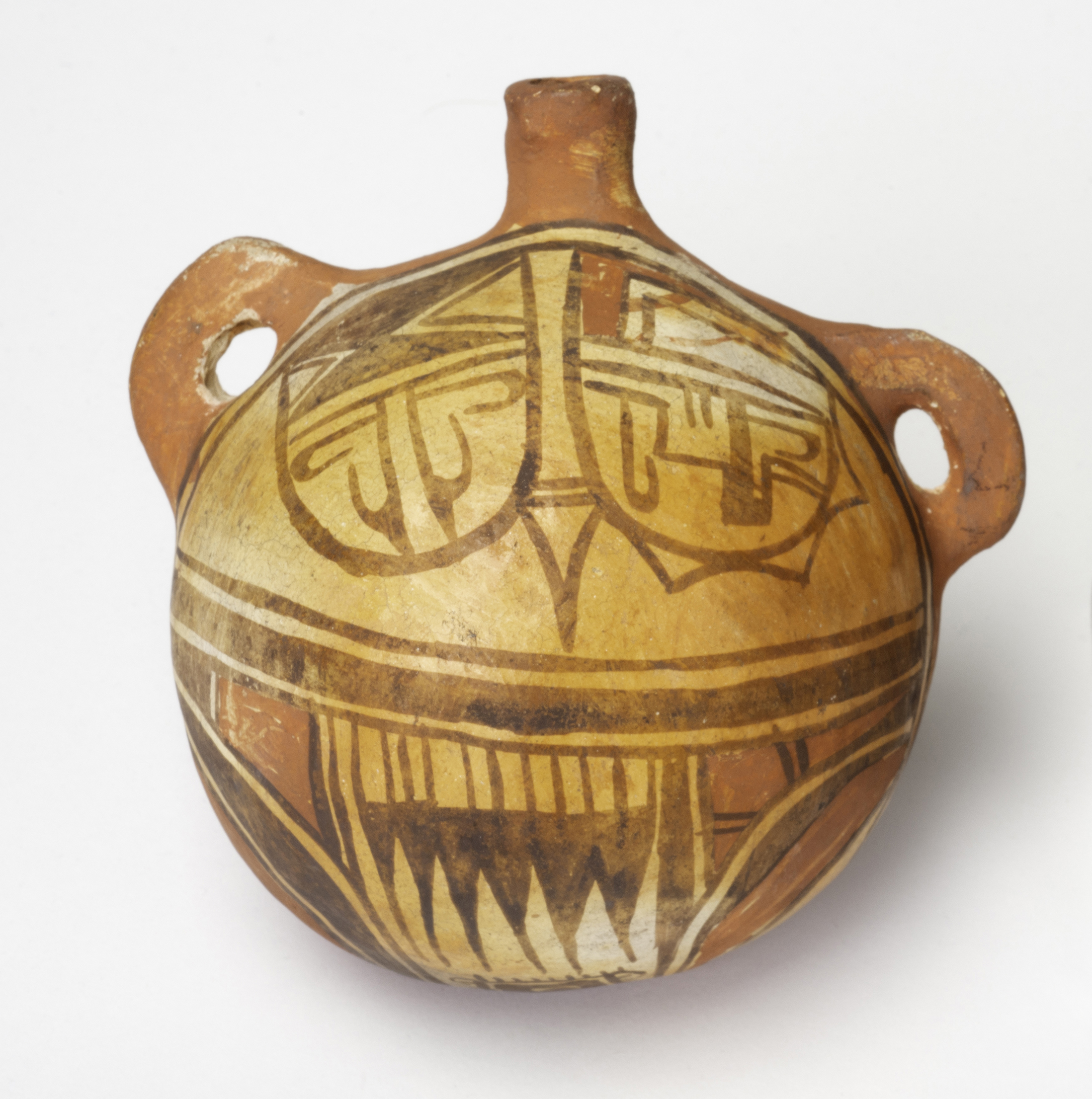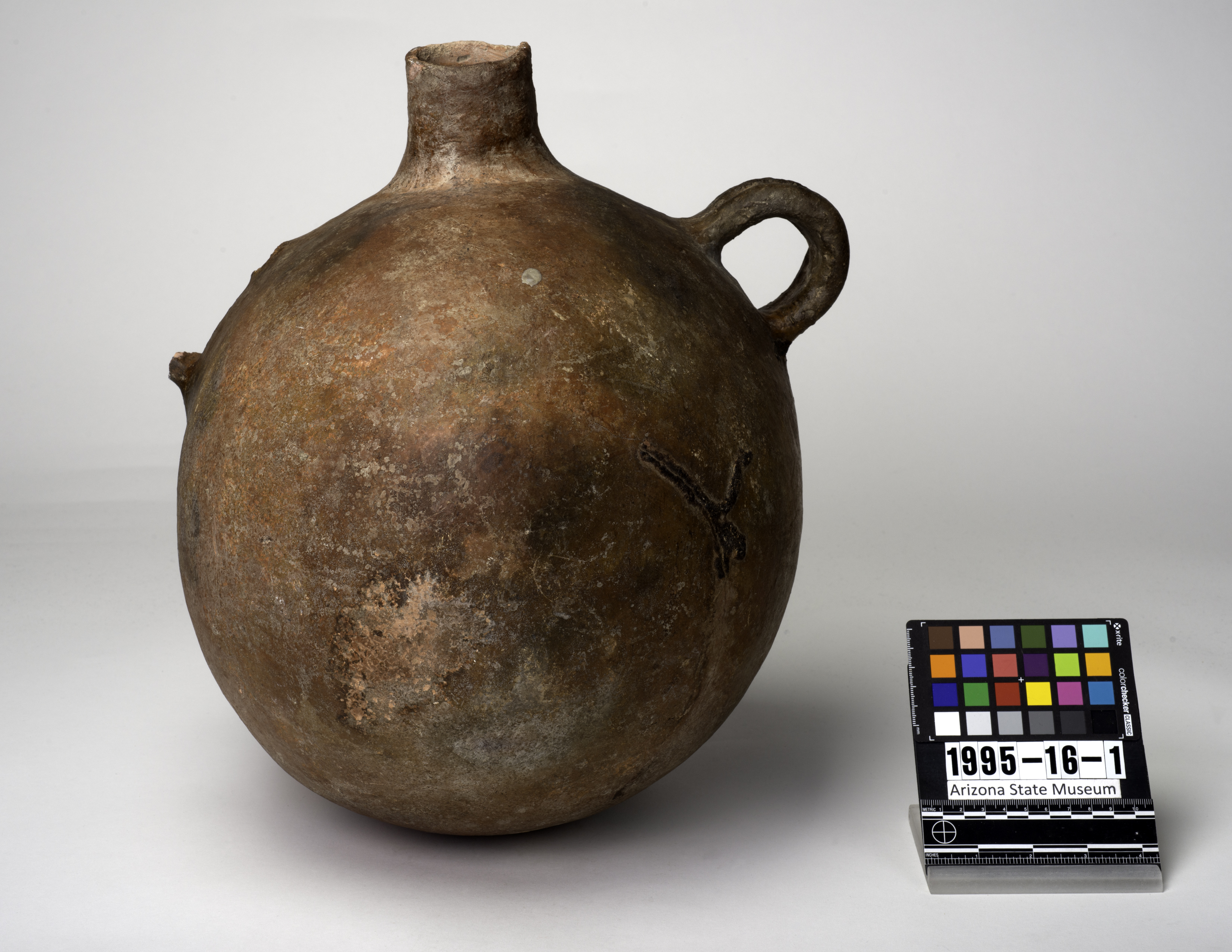 These large canteens would have been carried on the back to and from a water source and would have been used to store water for an entire household.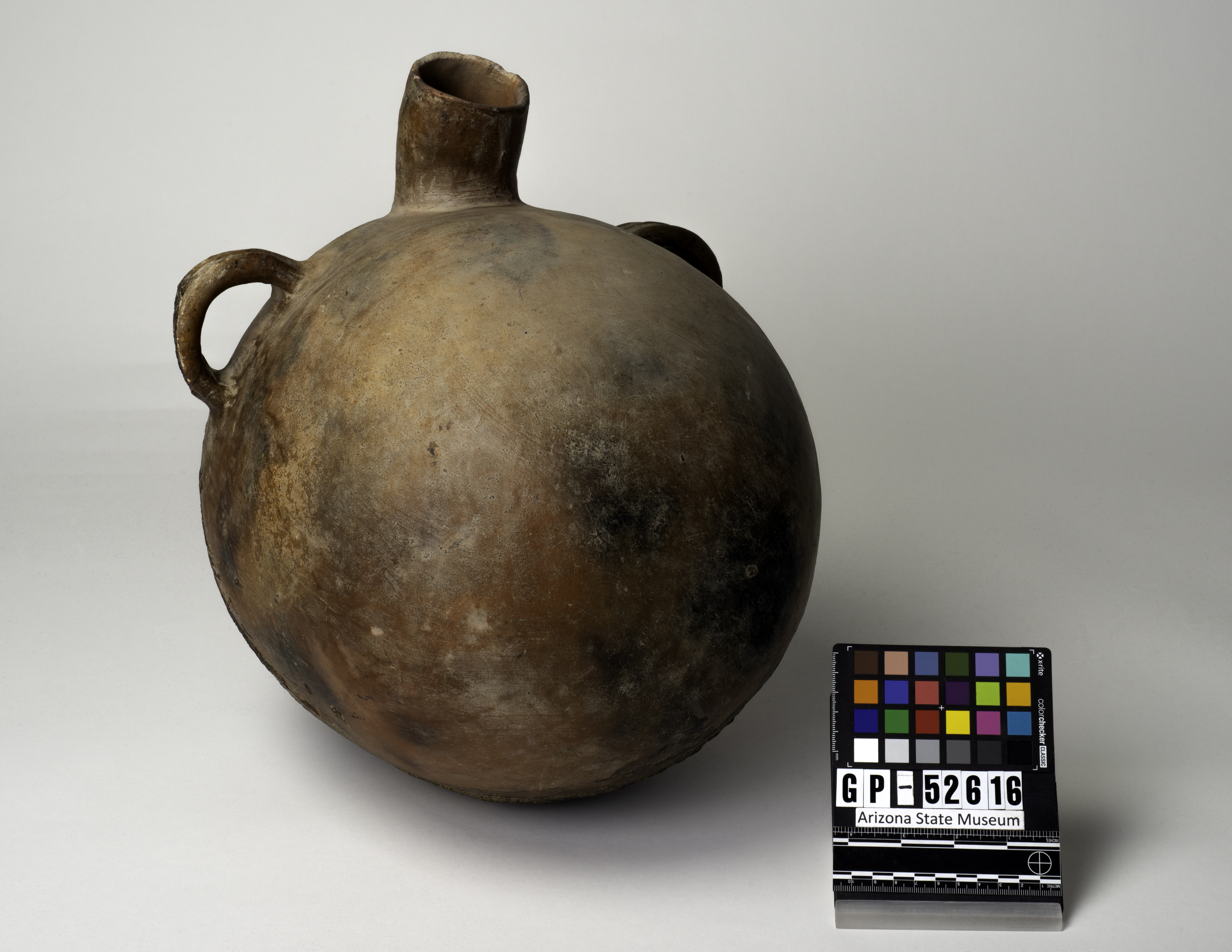 Potters would often repair a vessel and keep using it. This particular canteen was repaired using pine pitch, which contains a substance called bitumen. By using pine pitch, the potter both repaired the crack and kept the canteen watertight.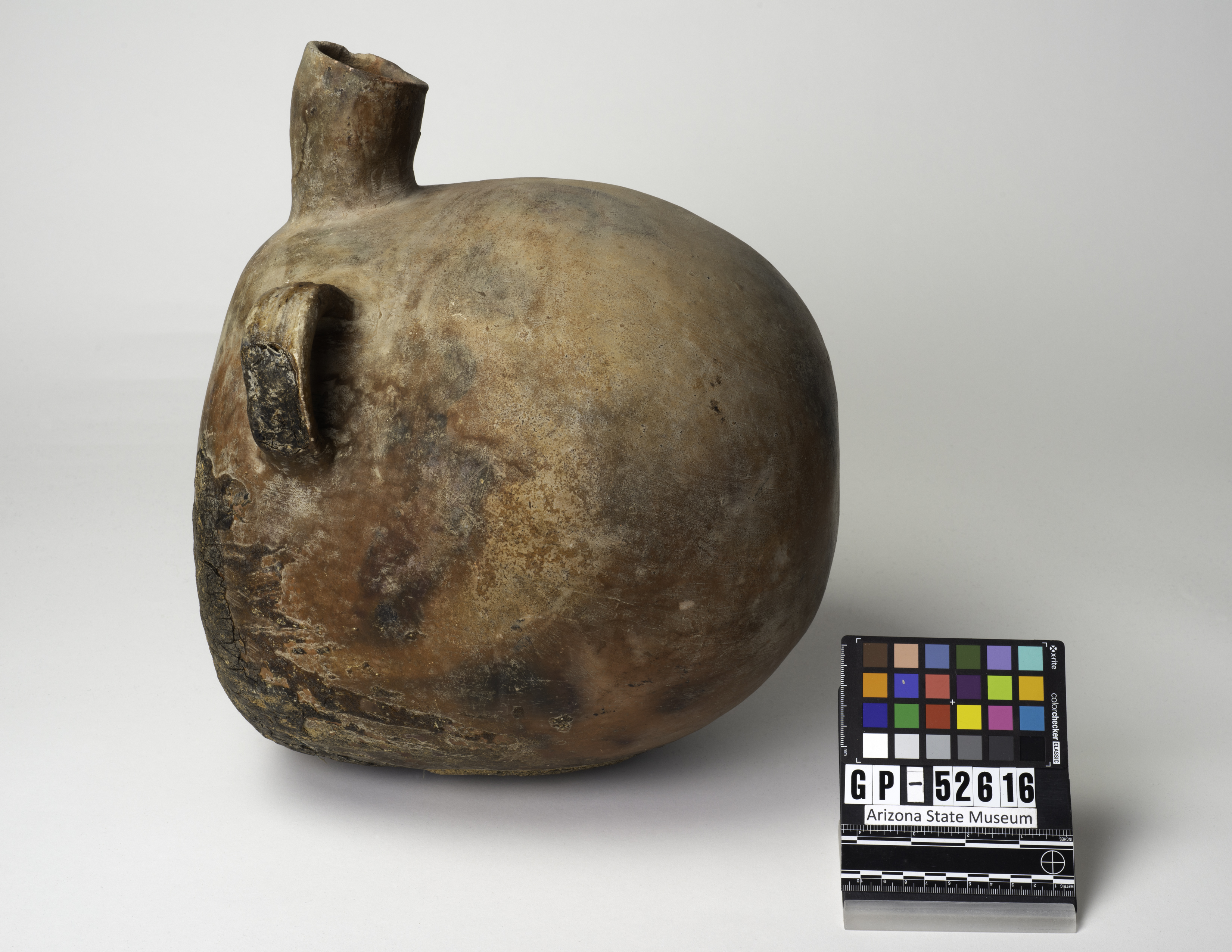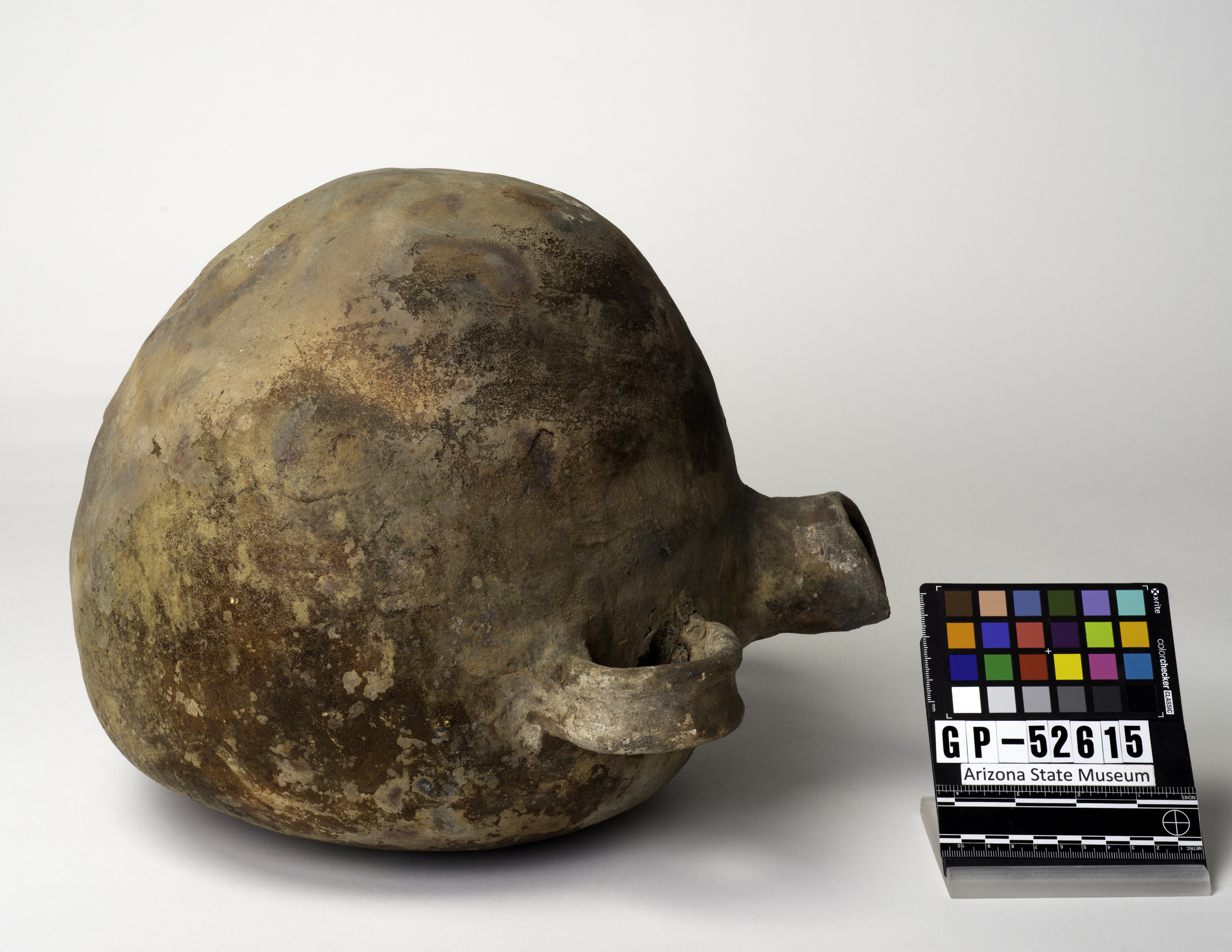 The corn husk bundle was found inside the canteen. Bundles of leaves were commonly employed to plug a canteen; people also used corn cobs and carved wooden stoppers.