Recent Acquisitions
These Hopi canteens are ASM's most recent canteen acquisitions. They feature katsina imagery and were gifts in 2016 from Andrew and Judith Finger. Such canteens were made in large quantities for sale to collectors and tourists beginning in the late 1800s.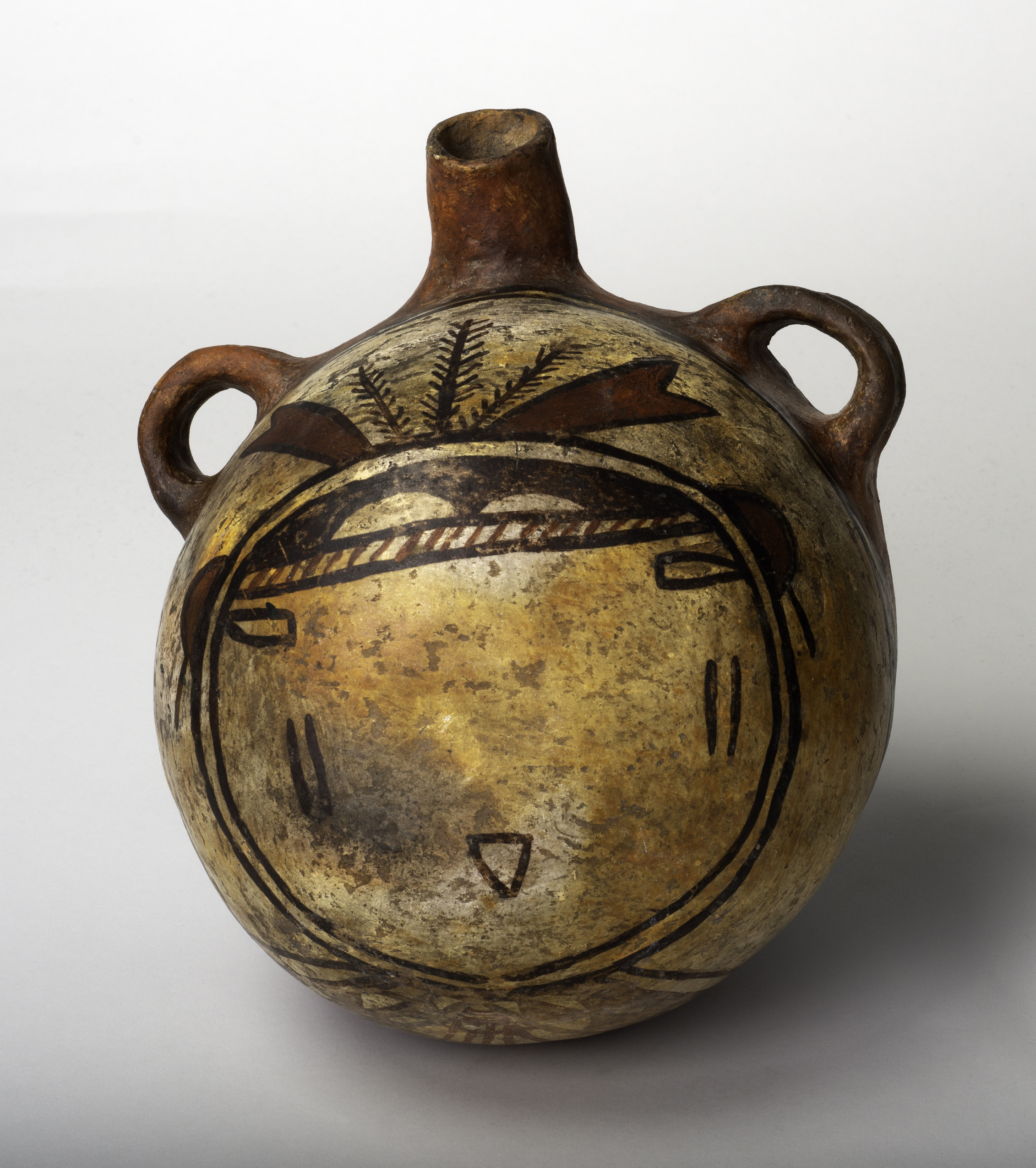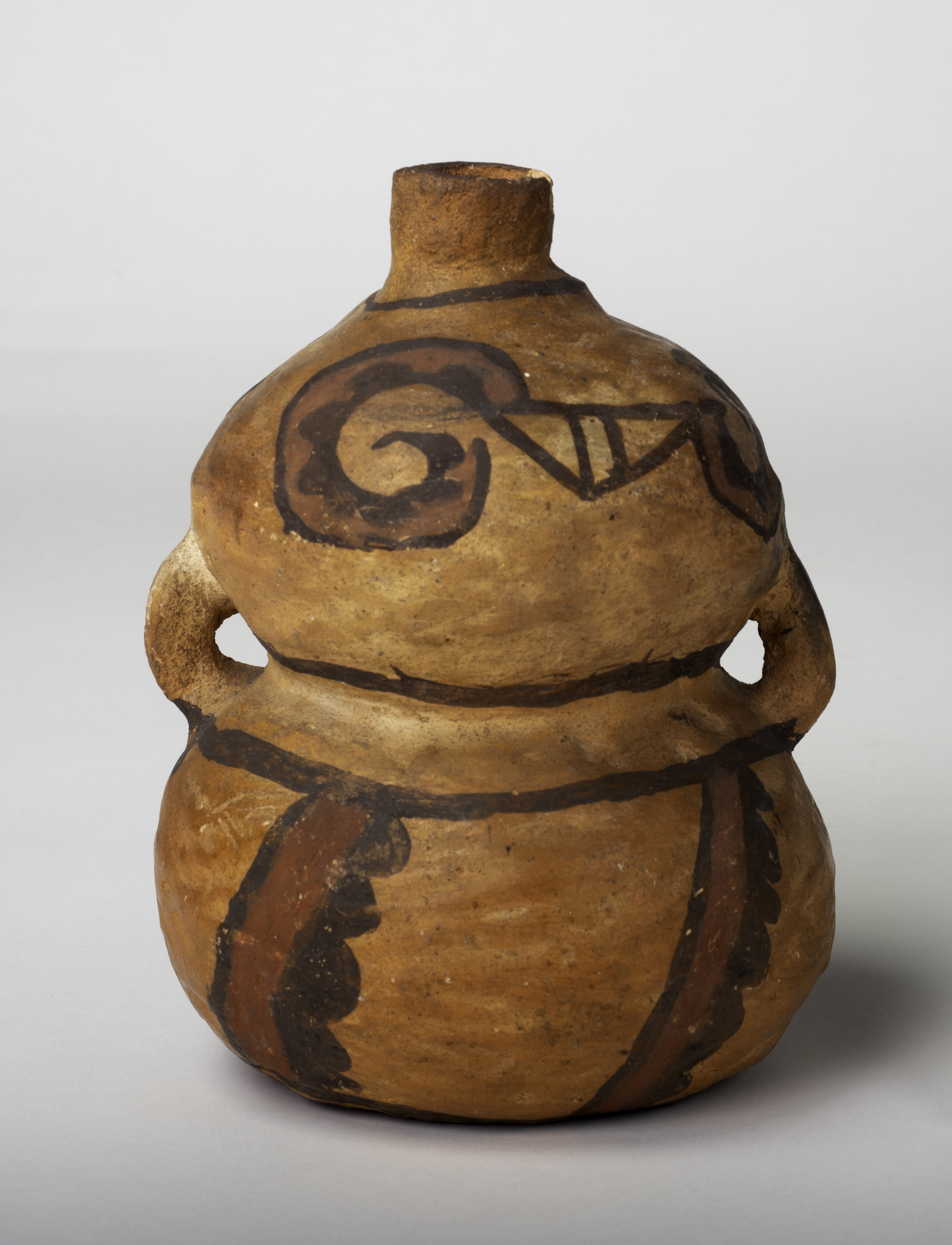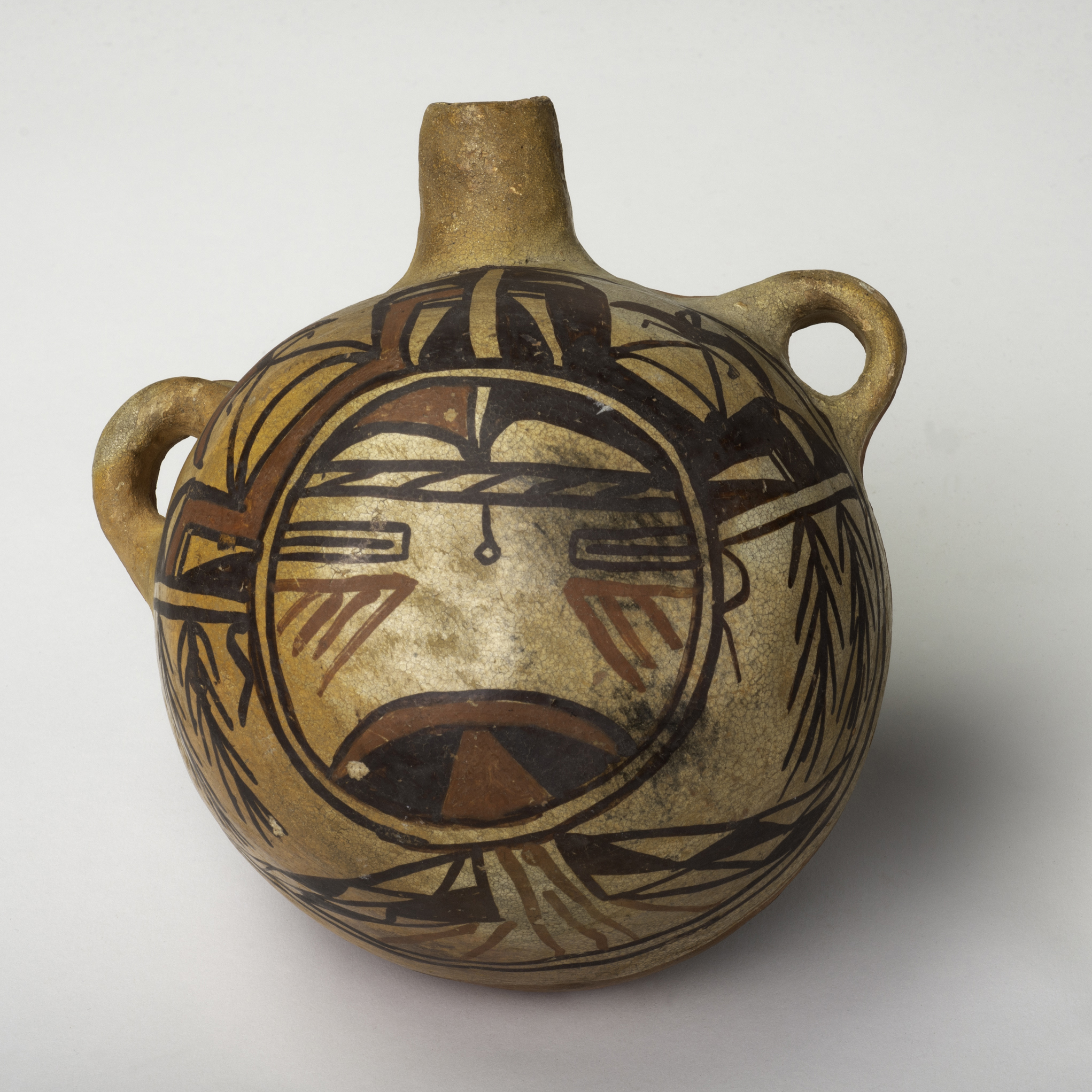 In 2020, ASM received a donation of pottery from Armin and Barbara Sadoff, a couple from Los Angeles. The donation originated from the famous pottery-making village of Mata Ortiz in Chihuahua, Mexico. The Sadoff's collected fine examples during visits they made to Mata Ortiz in the 2000s. Included among the pots is an intricately painted canteen by Lupe and Rey Rodriguez. The shape is based upon canteen styles adopted by Pueblo potters in the U.S. Southwest; there have been significant cross-cultural interactions and borrowing between Mata Ortiz and New Mexico potters over the last half century. This canteen differs in that there is no narrow neck, only a hole in the canteen's top.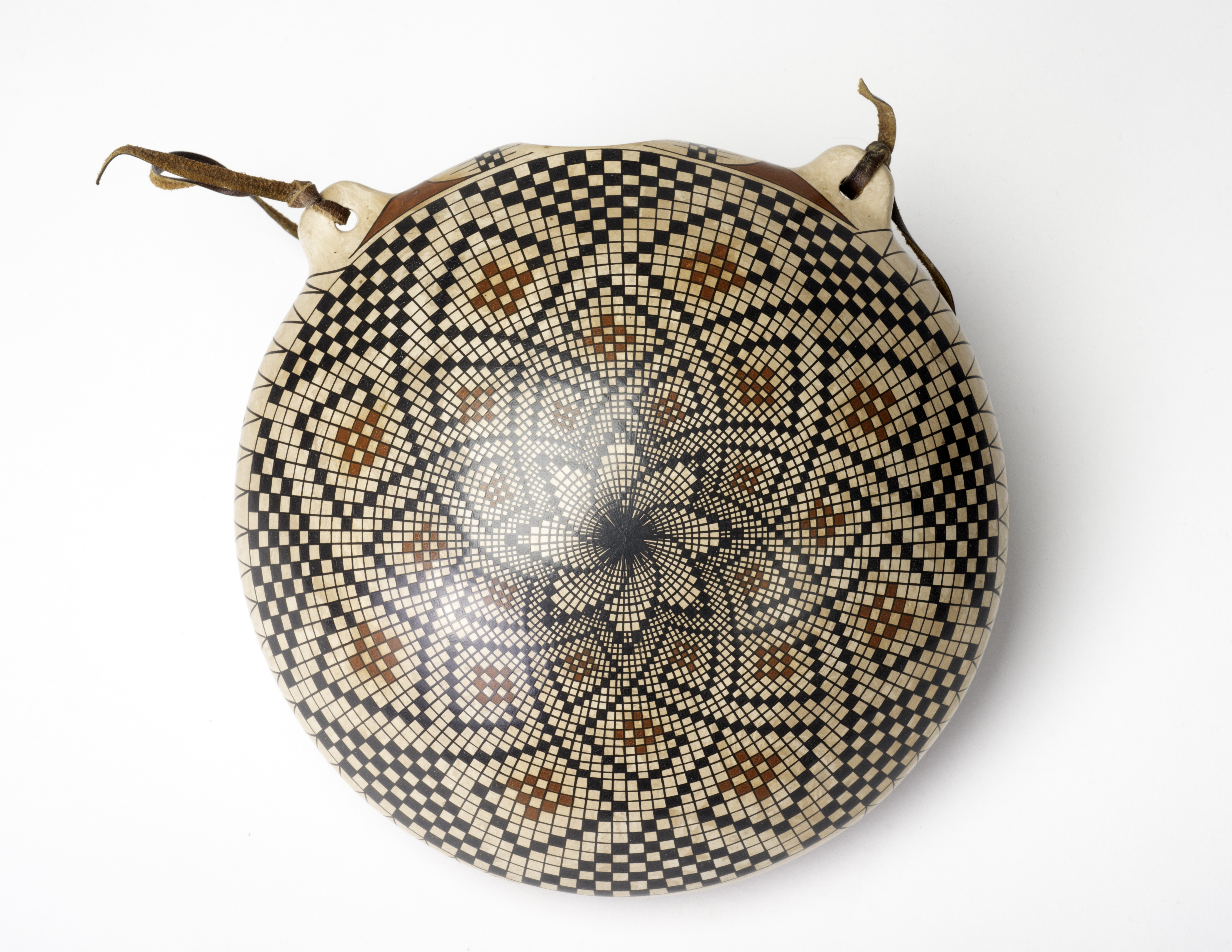 Originally, the ceramic vessels produced in the modern village of Mata Ortiz were inspired by ancient pottery found at the nearby site of Paquimé, or Casas Grandes and its environs. Interestingly, canteens do not appear in the archaeological record at Casas Grandes.